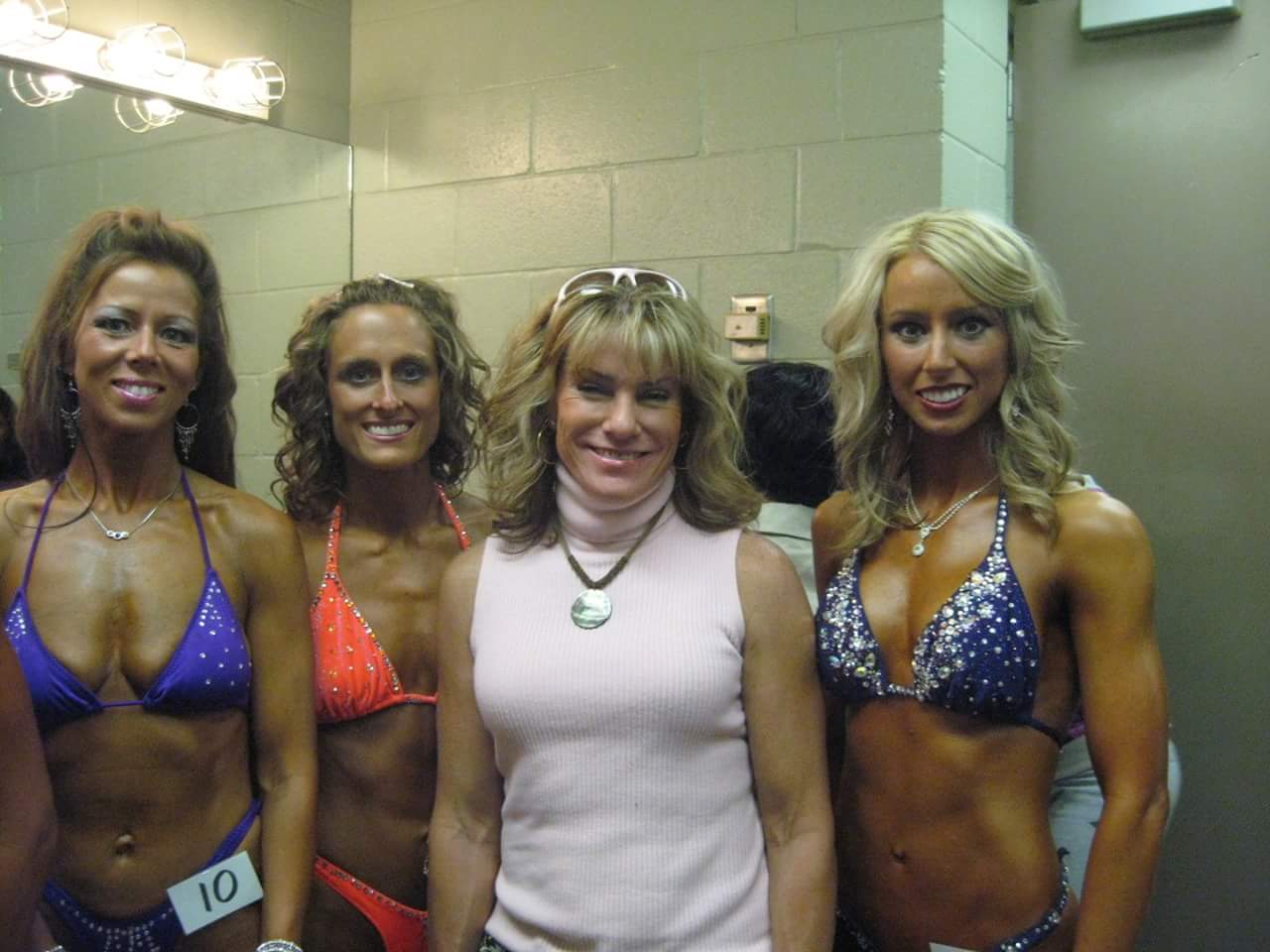 ONE OF THE FIRST TRAINER's IN HENDERSONVILLE Jennifer came to the area in 1984 after winning numerous State and Regional titles in Bodybuilding.  A former competitive gymnast Jennifer began Weight-training at 16 years of age and began running at age 11.  One of the first of the FEMALE ATHLETES in the bodybuilding field Jennifer has won State, Regional, National, American and World titles in bodybuilding and had numerous well-known World-Class Trainers including Serge Nubret (former competitor with Arnold Schwarzenegger) and many others.  Using all the techniques she has learned from professional trainers over her competitve professional career her techniques in lifitng and posing are unmatched by most providing the fastest results possible. Jennifer is and remains a PROFESSIONAL ATHLETE IN RUNNING AND BODYBUILDING at the age of 59.
Jennifer KNOWS that most people want to have the beautiful and fit physique and NOT become a bodybuilder.  That is also how Jennifer has felt her whole career.  She desires to emphasize the beautiful healthy physique for all those she trains!  However those who want to enter the world of competition cannot find a more experienced coach!
Jennifer's number one priority is attaining muscular balance. If the 'body armor' (muscles) are all tight and balanced the chances of injury from a fall, etc., is slim to none as the muscles keep the joints, tendons and ligaments protected and where they should be. But on top of that the body will become stronger, more appealing, energized, better blood flow, more oxygenated and just plain HEALTHIER!
Jennifer TEACHES her students. Whenever she has a session with a client she will explain why a particular exercise is important and where it works. How the importance of 'focus' can mean a quicker response from the body.
Training is not just limited to adults. Training can be started as early as 6 years old (however weights are limited to a lesser resistance). Since Jennifer was also a high school coach she also works with lots of student-athletes including 3x State Golf Champion Blair Lamb (now on the professional golfing circuit) since she was a Sophomore in high school. She trains basketball and volleyball players for vertical jumping and overall fitness. Jennifer's expertise is Weight-training and Running for all sports!
Jennifer has a local connection to many doctors who send their patients to her for rehabilitation. She has also studied with a local sports rehabilitation center for techniques in wrapping AND diagnosing injuries.  Jennifer promotes physical therapy as 'step one' toward recovery and her training as 'step two' to move onto better overall health in all areas including cardiovascular and resistance.
Jennifer Sargent Byrd has been training others for 40 years and teaches using various techniques she has learned through a numerous amount of world-class trainers during her competition years on the world-class circuit. Always emphazing BALANCE between the muscle groups to protect joints, tendons and ligaments from injury!!! See more information about Jennifer Sargent Byrd here!!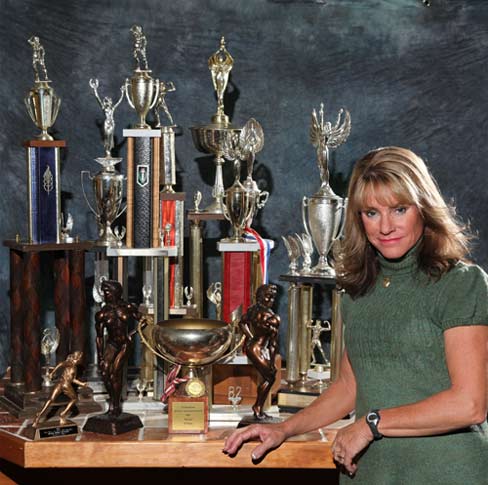 Jennifer shown with just a few of the many trophies ( WORLD CHAMPIONSHIP TROPHY CUP IS IN THE FRONT) she has won over the years for Amatuer to Professional Bodybuilding and Running.
Jennifer, it is not only about losing excess weight, feeling good, being fit and having the body to prove it... It's
about BALANCING your muscles to PROTECT YOUR TENDONS, LIGAMENTS AND JOINTS as we age.